By D'land Diva
Looking for some great Disney gifts for your Disney Loving Son, Daughter, Niece, Nephew, Godson or Goddaughter this holiday season? Look no further than this list which is compiled from various resources. Enjoy!
1) Disney Jr. Doc McStuffins Get Better Talking Mobile Cart *On the Toys of 2014 Hot List*
Recommended for ages 3-6 years old
Cost: $44.99 at Toys R Us (Subject to Change)
How cute is this Doc Mobile? If your little one is a Doc fan like mine, you are probably already familiar with this particular toy. This Doc Mobile contains all the bells and whistles ( i.e. lights, sound and even a working CB radio!) necessary to fix stuffed animal boo-boos. It also comes with some medical tools such as a thermometer and otoscope.
2) Disney Infinity 2.0 Starter Pack featuring Disney Originals (PS4 Edition) 
Recommended for ages 10+
Cost: $59.99 at Toys R Us (free Infinity Power Disk with $29.99 purchase)
 Create your own Disney adventure with this update to the original fun game. Mix and match various characters to create your own world or join forces with your friends to combine worlds! The starter set comes with Merida and Stitch (what a combination, huh?).  This can be a great family gift option, especially those families who are really into video games (ahem, adults and kids).
3) Mickey Mouse Pirates of the Caribbean Play Set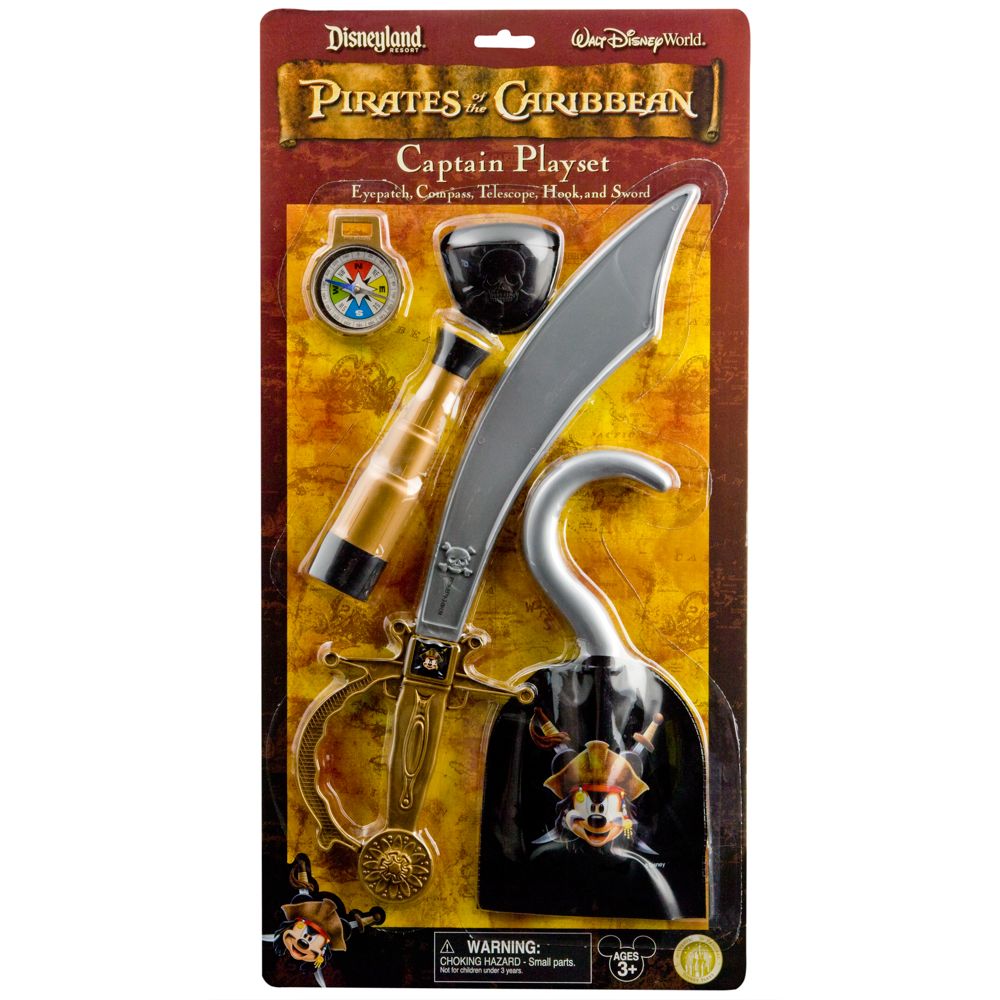 Recommended for ages 3+
Cost: $11.95 at the online Disney Parks Store
                                                        Did you know that you can buy Disney Parks merchandise online? This is one cool website! Available for a very reasonable price, this play set is ideal for your swashbuckling pirate fan. The set comes with an eye patch, a telescope, a compass and a sword with Mickey [NAILS] art on it.
4) Disney's Sing and Giggle Mickey
Recommended for ages 24 months- 5 years
Cost: $15.99 on Amazon
How cute is this little guy? Press his tummy and he sings the favorite "Hot Dog" song.
5) Octonauts Octopod Playhouse
Recommended for ages 3 and up
Cost: $25.89 at Walmart
This cool pod features two favorite Octonauts figures, the Octo-Alert, a mini Gup-A vehicle, 3 creatures and 4 rescue tools.
6) Princess Shoe Boutique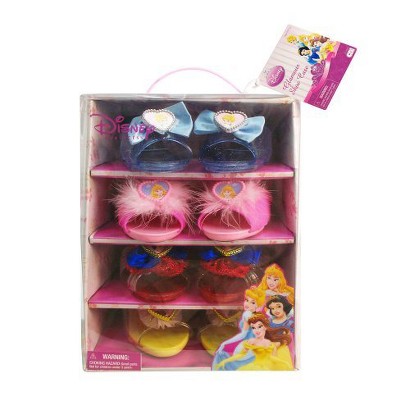 Recommended for ages 3 years and up
Cost: $19.99 at Target
I am not going to lie- my 3 year old Diva LOVES this princess shoe collection. They come in a nice box for storage, and  quality made (no pieces falling off or  heels cracking or breaking after several wears and if you have a little girl with plastic dress shoes you probably know what I mean).
7) Disney Frozen Microphone and Amplifier 
Recommended for ages (no age given but the reviews average around 5 years old)
Cost: $29.99 at Toys R Us (does not include batteries so those are extra)
It's Frozen, it's a microphone. You know "Let it Go" is coming…or "Love is an Open Door?"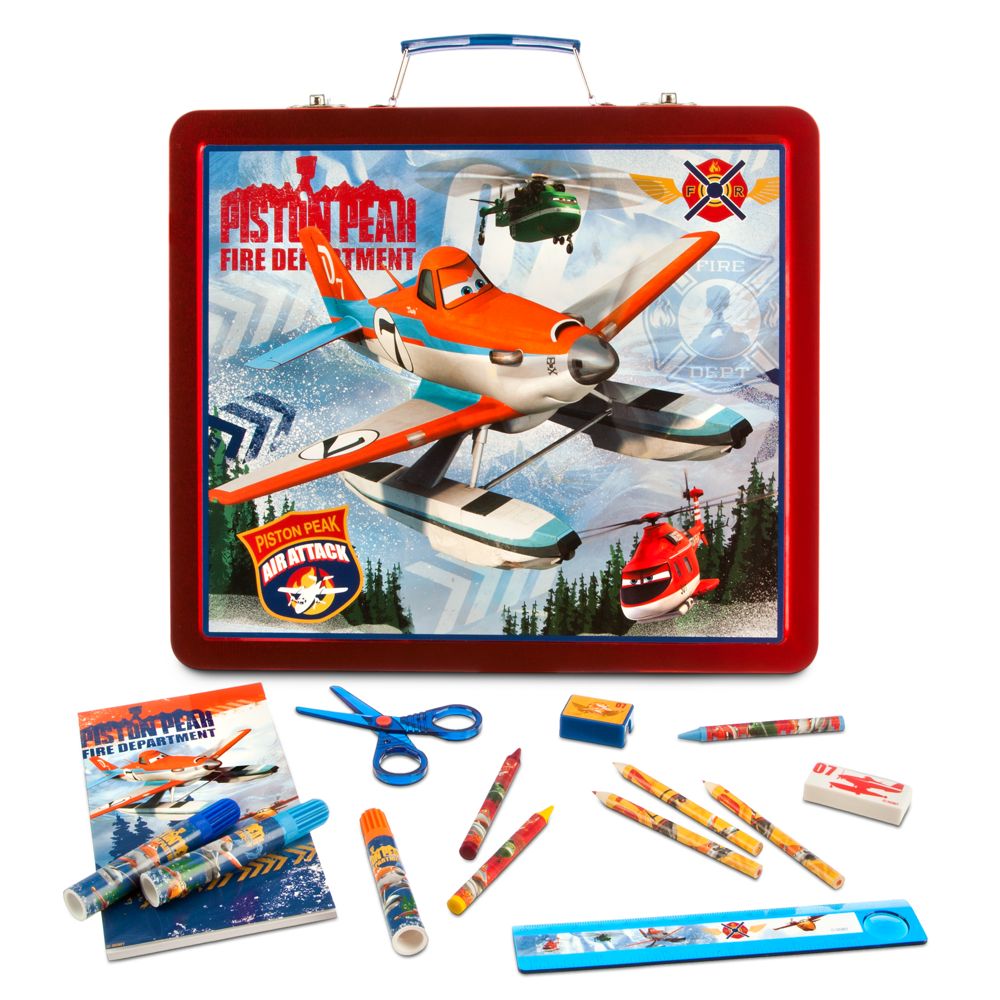 8)  Planes: Fire and Rescue Tin Art Case Set
Recommended for ages 4 and up
Cost: $15.99 at the Disney Store
This fun art case features markers, crayons, colored pencils, a ruler with a magnifying glass, stickers and paints along with a sketch pad.
9)  Lego Duplo Jake's Pirate Ship Bucky
Recommended for ages 2-5 years
Cost: $39.99 at the Lego Store
Legos are great because they are a two in one toy- kids build and then play. This set is quite elaborate!
10) Star Wars X-Wing Fighter Vehicle

Recommended for ages 4 and up
Cost: $39.98 at Toys R Us
Star Wars. The source (force?) of happiness in our home because little man D'land loves it and D'land Hubby does too.