Part 2 of Nick the Disney Devo (tee)'s trip to Alaska on the Disney Wonder. For Part 1, please click HERE.
Tuesday, May 29th
This was an at Sea day, and the seas were rough!
Seasickness was a concern for me, as motion sickness has started to plague me more and more in the last few years. For my article concerning this very issue, please see this article.
Not only didn't I get seasick, I absolutely loved the motion! The rocking actually helped me sleep better. The rougher the seas, the better we liked it!
Barbie and I went up to deck 9 to get coffee's at the Cove. The coffee drinks here are excellent, but cost extra. Prices were about what you'd pay at Starbucks.
We had breakfast with the group at Triton's at 8am.
At 9am we went to the DVC Member meet at WaveBands located in the "Route 66" entertainment area.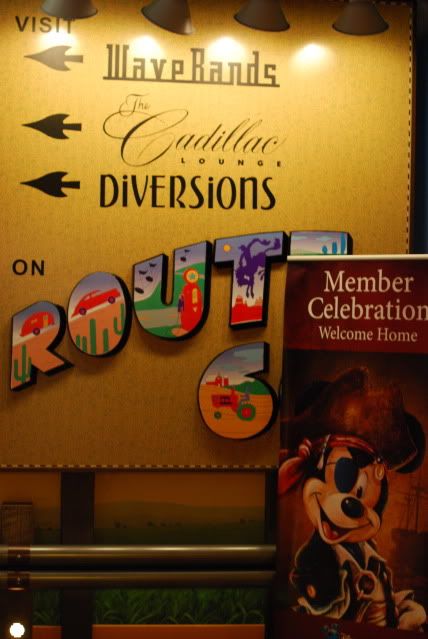 Free Mimosas!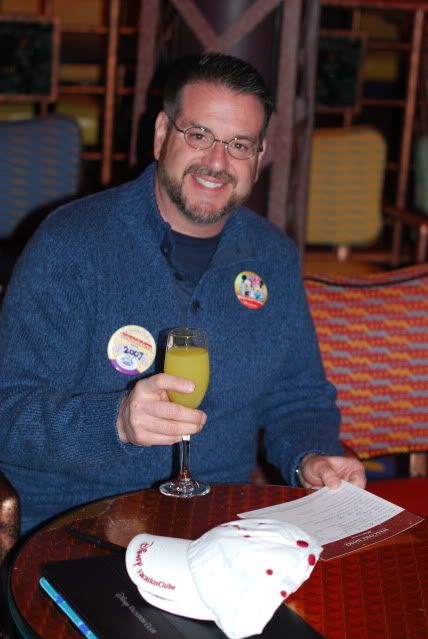 There was a little contest for prizes. The facilitators divided the room into 4 teams representing the 4 Disney Cruise Line ships. We were in the Dream team.
Then they asked each group to nominate a representative.
Guess who got picked. And what was the contest? Who could be the best hula dancer.
The team had 2 minutes to dress their reps and make them (me) look as much like a hula dancer as possible. I had a beret put in my hair, a scarf for long hair, and I had a sweatshirt wrapped around my waist, and the topper, I had a few hats stuffed in my sweater.
I looked awful. Or awesome. You decide.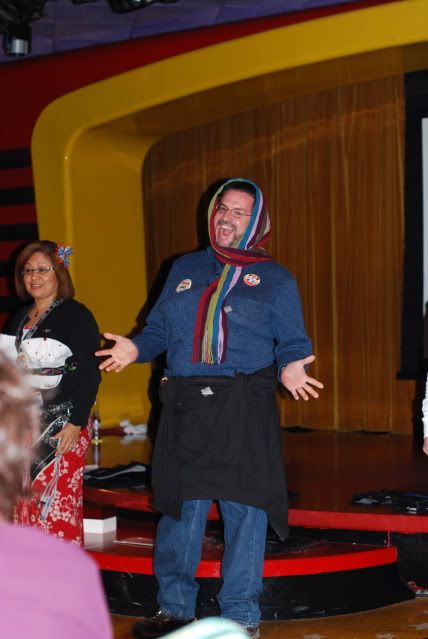 The 4 contestants were all declared winners, but really, I should've won! Each hula dancer got a DVC backpack, which came in handy during this trip, as I used it to carry around layers of clothes and rain gear.
Afterwards we walked around taking pictures of "Route 66", and shopped at Mickey's Mates and Treasure Ketch.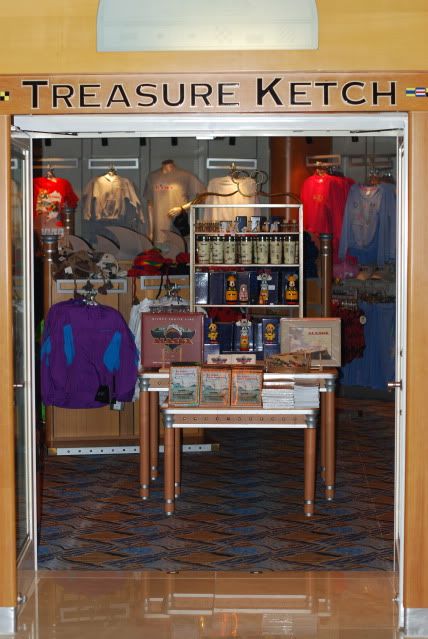 On the way to lunch at Beach Blanket Buffet, we saw the Princesses were just coming out to meet their loyal subjects. There were a lot of character meets throughout the cruise.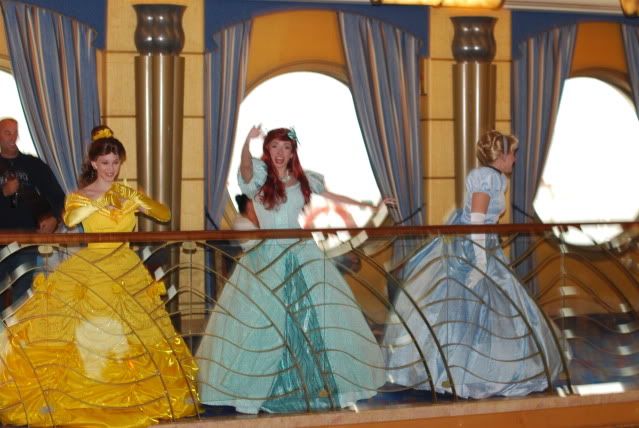 We met with Todd at the Buena Vista Theater to watch John Carter in 3D. It was actually much better than I expected it would be.
As it was formal night, we all returned to our rooms to change. I thought what I had was fine, but there were many people in full out black tie affair wear.
We got our pic with Mickey, decked out in his finest Gold tuxedo.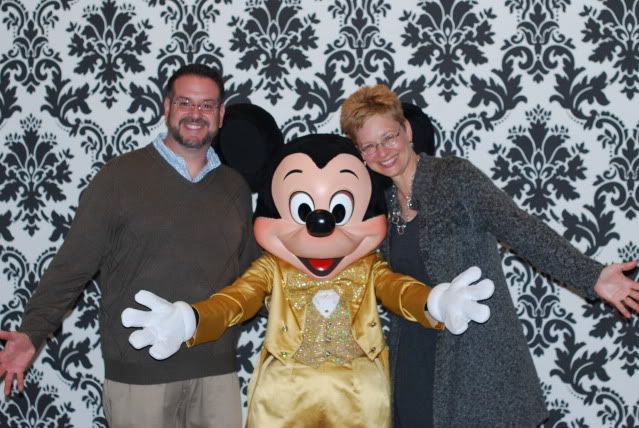 Dinner was at Animator's Palate. Because it was formal, the restaurant didn't change color.
Another really great meal! Loved my strawberry sundae dessert.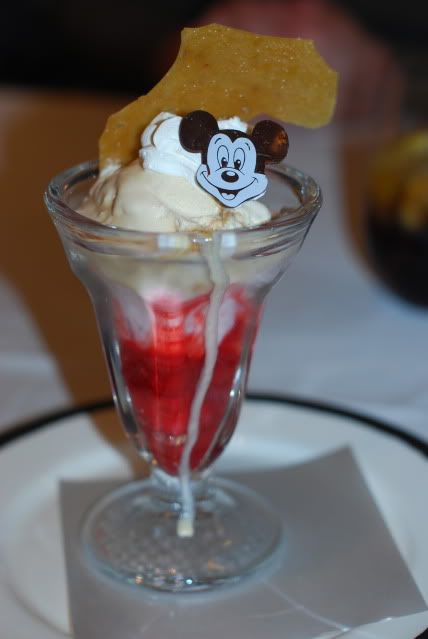 The reason for all this formality was this was the evening of "The Golden Mickey's" at the Walt Disney Theater, a wonderful show, basically an awards show for animated movies.
After the show, Barbie and I retired for the evening. More to come next Wednesday! Stay tuned!
Nick is co-writer of the Disney Musings Blog with his wife, Barbie.