Part 6 of Nick the Disney Devo (tee)'s trip to Alaska on the Disney Wonder. To catch up please click HERE.

Saturday, June 2nd
Up around 5:30am, up on deck, watching the docking in Ketchikan. We had an excursion to the Rainforest Wildlife Sanctuary, Raptor Center, and Totems.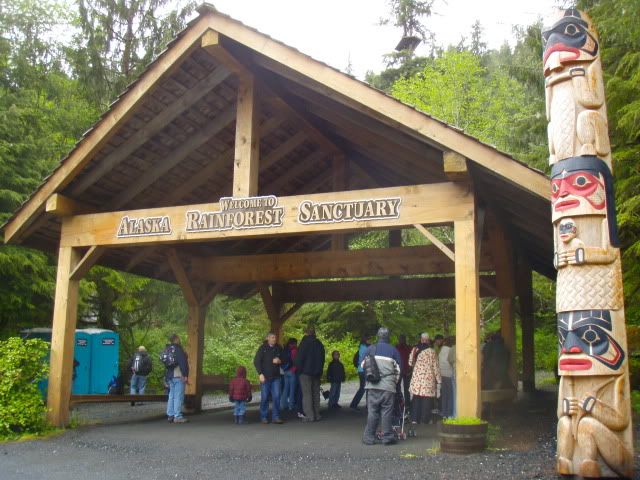 The rainforest was lovely, but the only wildlife we saw were a couple of Banana Slugs, Reindeer in a pen (which I got to feed and pet), an owl and an eagle in the raptor center.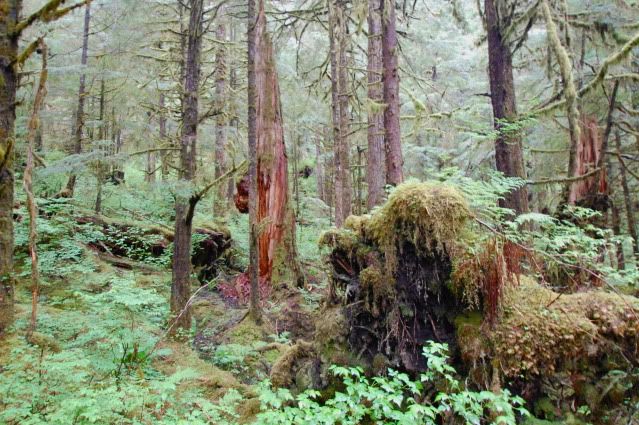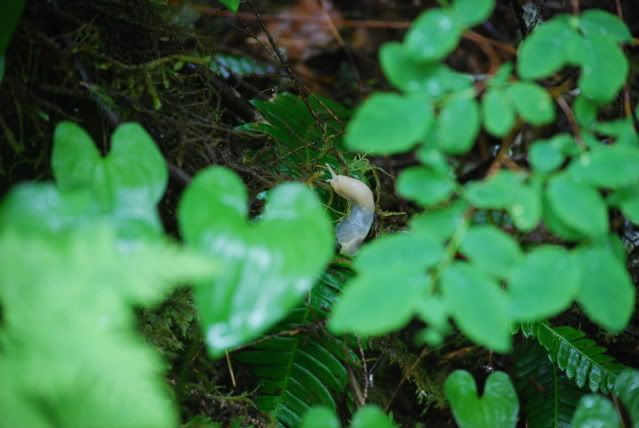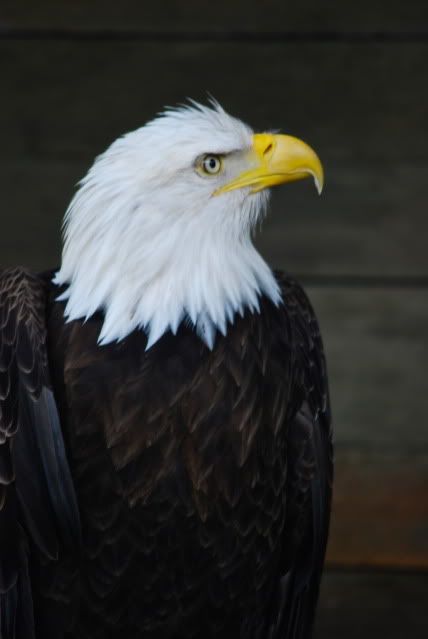 We also saw an artist carving a Totem Pole, but it was a very brief session.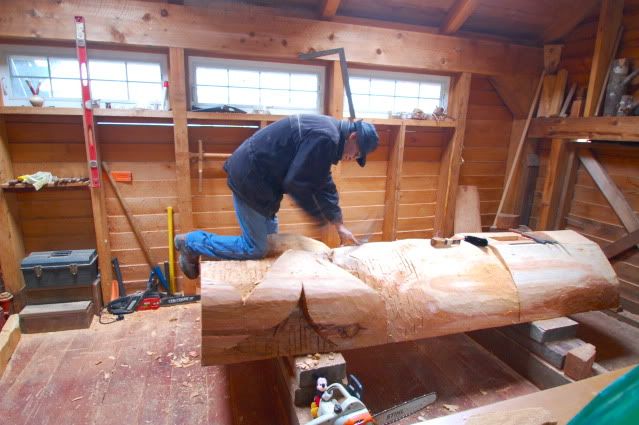 All and all, I'd not recommend this excursion. Oh, and it poured rain.
Afterwards, we had a little while to wander around Ketchikan. Once back on the boat, our gang regrouped and had some pizza and beer.
We then did a scavenger hunt at WaveBands. This was a blast. The the 2 British female hosts were hysterical. Each group had to send up an adult male. I was sent up. Then each male had to yell like Tarzan. Then each guy was asked to say "I'll save you, baby" as convincingly as possible.
The rest of the cruise, whenever one of us would spot either of this ladies, we'd yell "I'll save you, baby!" I heard this several times, and yell it myself, the rest of the week.
Dinner that evening was "Captain's Gala", a semi formal affair.
Barbie with our Server, Yayan, and Assistant Sever, Quacey. These guys were great.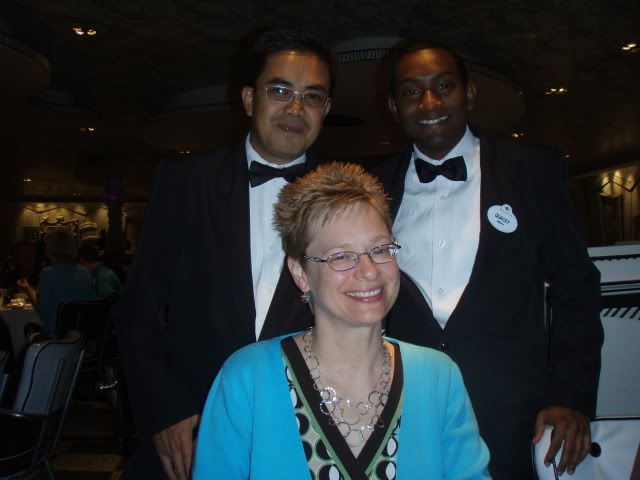 Lobster was on the menu. I'm allergic to shrimp. I've never had a problem with any other shell fish, for whatever reason…until this night.
After 2 bites of lobster, I realized that I was having a reaction, and stopped. Too late. I got the usual shrimp reaction, itchy tongue, extremely bad heartburn, and acid reflux, but this had the bonus new reactions of sinus congestion and mucus build up, and some other stuff I won't even bring up.
I ran to the room and popped a Benydryl and a Gas X. And then one more of each. It was a rough couple of hours, but by 8pm, I was out like a light.
Find out even more about the Disney Wonder trip to Alaska next week!
Nick is co-writer of the Disney Musings Blog with his wife, Barbie.