Part 3 of Nick the Disney Devo (tee)'s trip to Alaska on the Disney Wonder. For Part 2, please click here.
Wednesday, May 30th
We met the gang at The Beach Blanket Buffet for breakfast.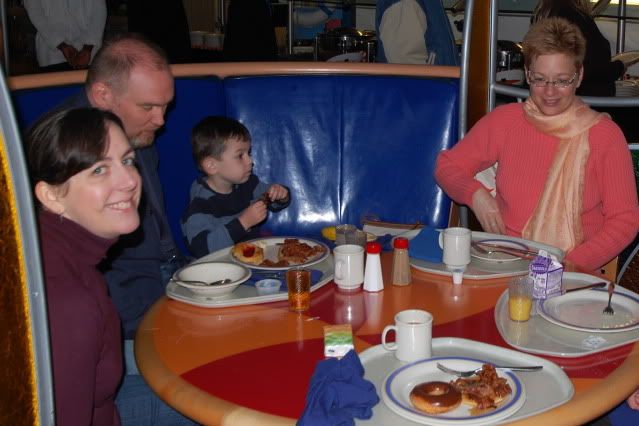 Afterwards we went to a naturalist talk on glaciers at the Walt Disney Theater.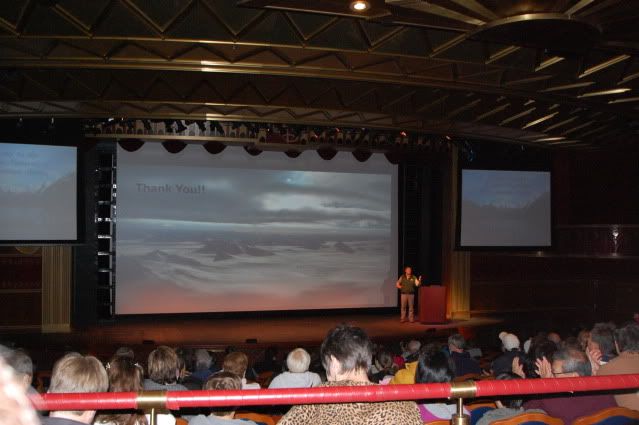 Lunch was on the deck, pizza, burgers, ice cream.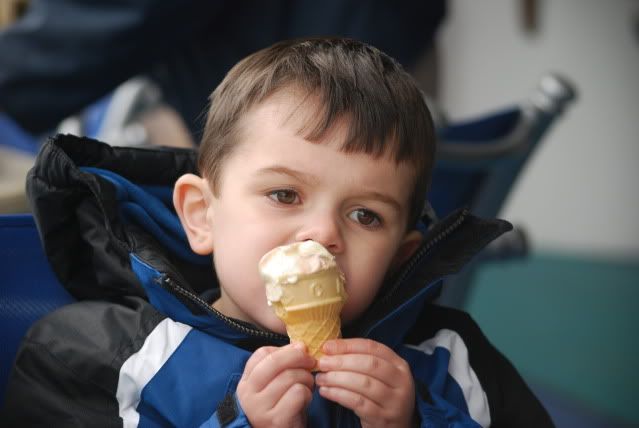 Then we found out there was a Barbecue over at the Buffet! Luckily, I had a little room left for a grilled steak and salmon!
I ran into a wonderful couple that we'd met the day before at the Disney Vacation Club Member Meet, Peter and Marilyn. Peter had given me the hats I used to stuff my sweater. We ran into them so often, we became good friends, and hope to see them on our trip to Disney World in October!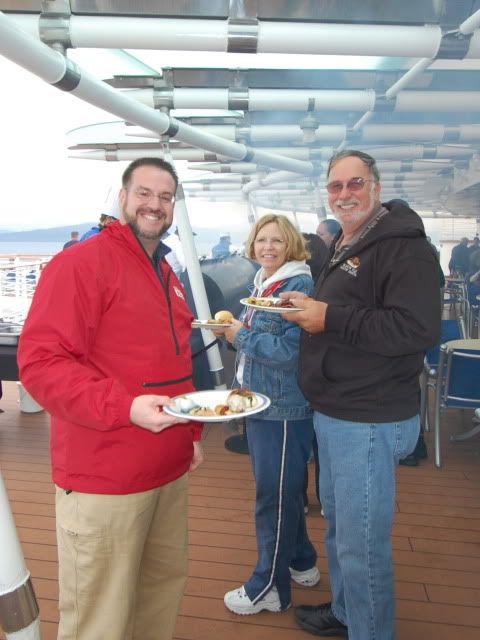 At 1pm, we arrived at Tracy Arm. We were on the approach to the Sawyer Glacier from about 1-4, arriving at the glacier about 4:15pm.
It was raining so we spent almost the entire time on deck 4, with only an occasional jaunt up to 9 and 10 for different perspectives. Several characters were roaming the decks. Awesome.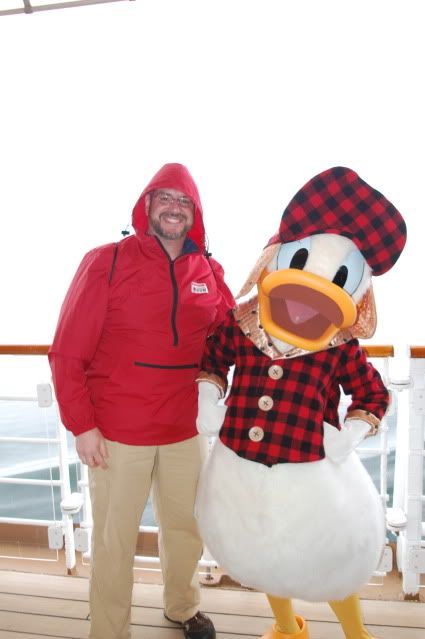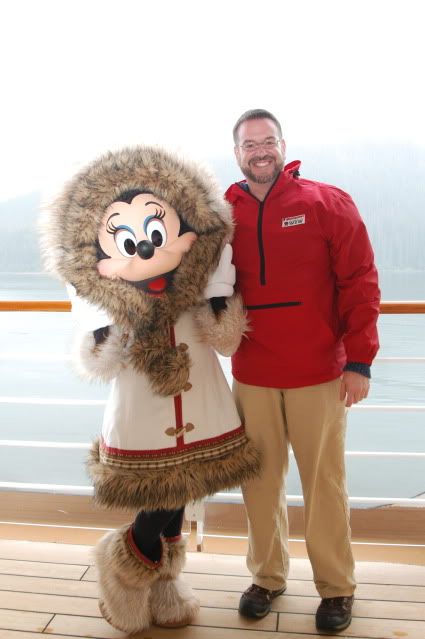 The closer we got, the more icebergs we saw.
Periodically, the naturalist who had given the lecture earlier in the day, described what we were seeing along the way.
A valley carved by a glacier.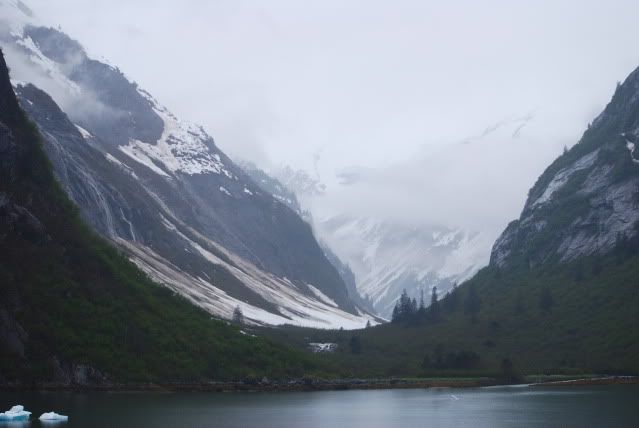 A small glacier.
Waterfalls.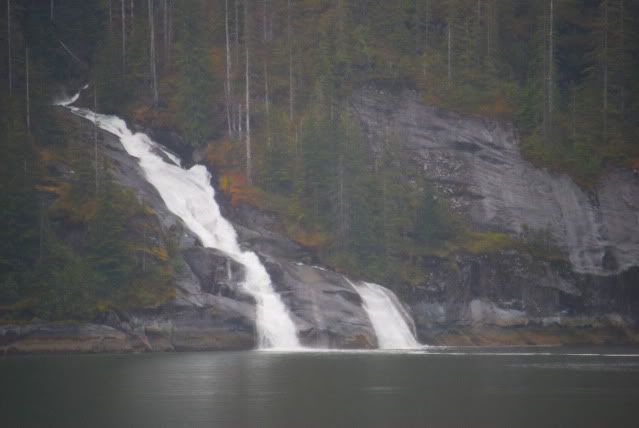 I spotted this interesting snow pattern. A hidden Mickey above a hidden Jack Skellington!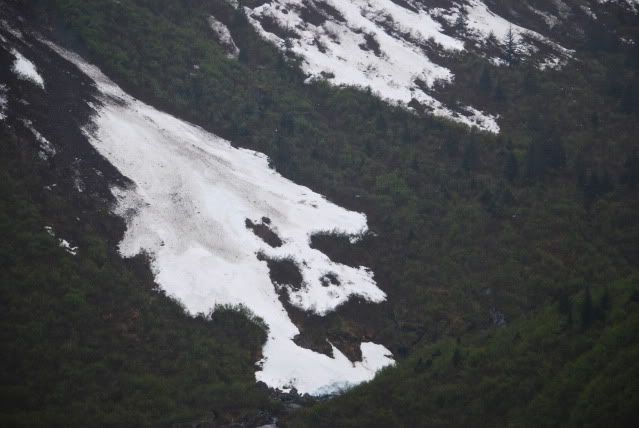 We saw several seals and sea lions along the way.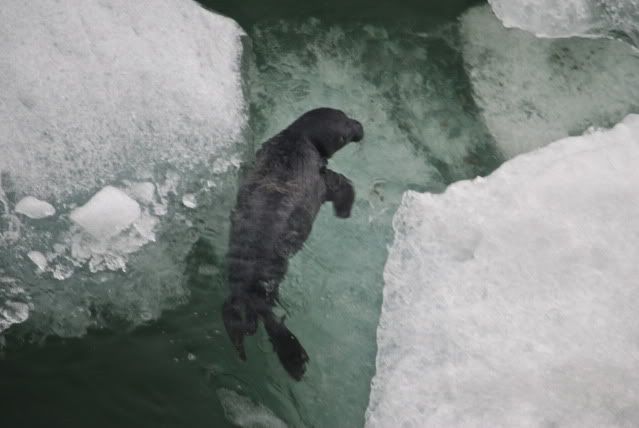 As we got closer, it stopped raining.
Words can't describe how majestic the glacier is, and pictures don't really do it justice either. That can actually be said about Alaska in general.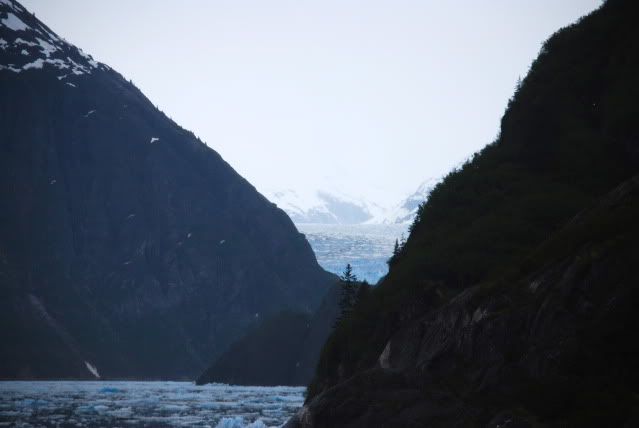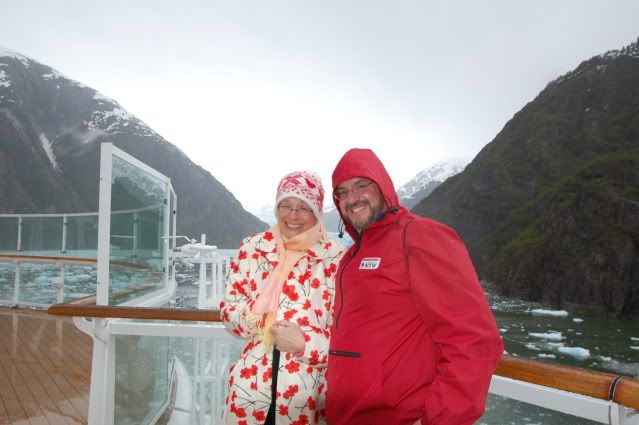 About 5:15pm we pulled away from the glacier, just in time for dinner, the only thing could get me away from the scenery.
Tonight was "Show Night" at Animator's Palate.
The room changes color through the evening. Then, before dessert is served, the "Big Cheese" himself comes out dressed as The Sorcerer. I didn't get one good picture!
The service team comes out in colorful vests and clap, and the whole room becomes colorful.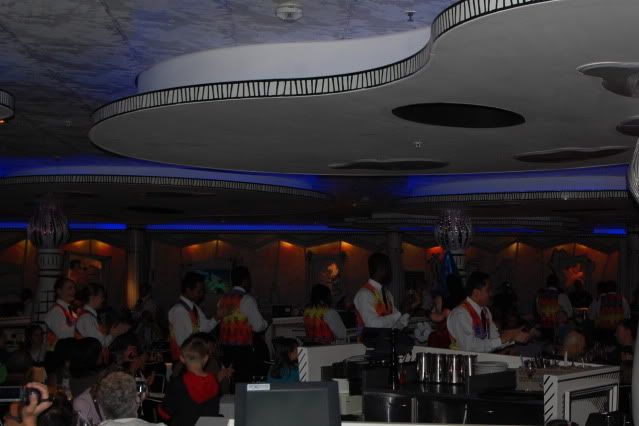 We spent some time in the lounge watching the scenery and turned in. Tune in next Wednesday for even more adventures aboard the Disney Wonder!

Nick is co-writer of the Disney Musings Blog with his wife, Barbie.