Part 4 of Nick the Disney Devo (tee)'s trip to Alaska on the Disney Wonder. To catch up on the whole story click HERE!
Thursday, May 31st
Up early, no surprise, I was excited to be stepping onto Alaskan soil for the first time!
It was my 50th state, and I'd wanted to declare I'd officially been to all 50 states the previous day! But as I hadn't actually been on land, my wife said I still hadn't actually been in Alaska!
I headed up to deck 9, and even though it was drizzling, and I was in slippers, I wandered out on deck. My feet got soaked, but I did get to see the actual docking. Then I headed back to the room to pick up my wife.
We met the gang at breakfast at Beach Blanket Buffet.
At 7:30am we disembarked. I had officially landed on my 50th state.On the cliff face in near the dock, we were told that each cruise line, on their first season sailing to this destination, it was a custom to paint their ship name, and other info, on the rocks.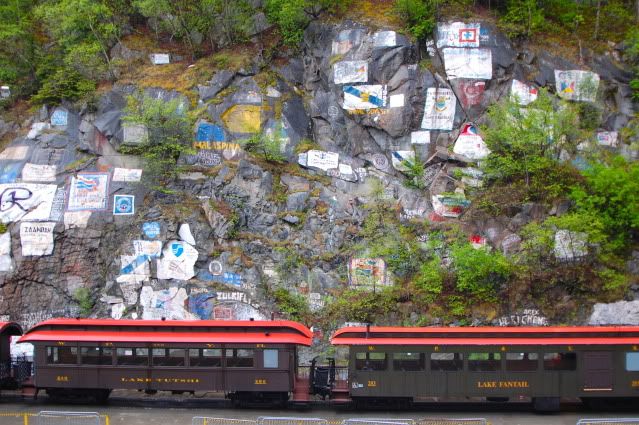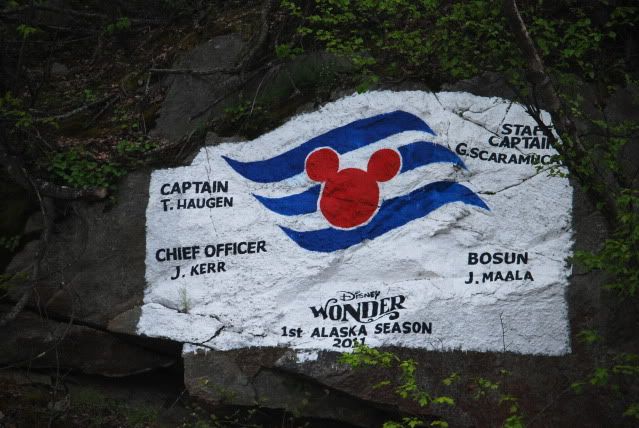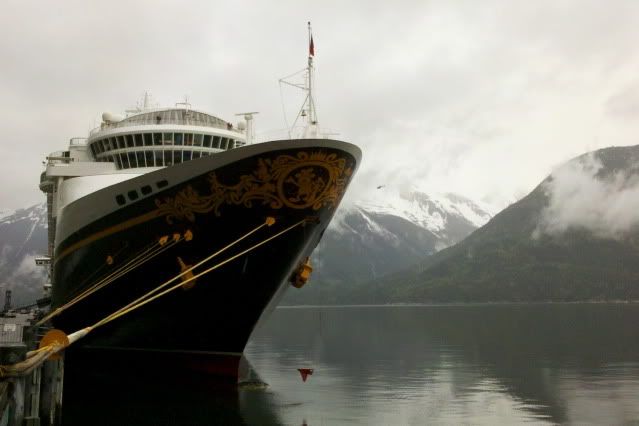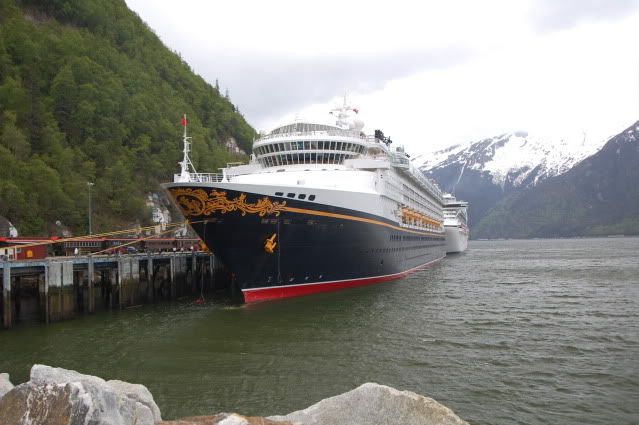 Our excursion was the Liarsville Gold Rush Trail Camp and Salmon Bake Featuring Disney Characters.
We hopped on a bus, and we were at Liarsville in about 15 minutes.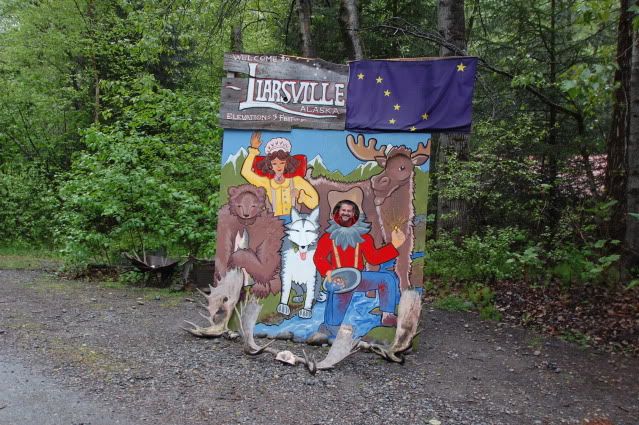 Liarsville was charming, very family friendly, with a puppet show telling a really cute story. There is also a gold panning presentation that was very funny and tongue in cheek. After that we had a little scavenger hunt to find tools for panning for gold. We then panned for gold!
What it was, really was gold flakes, like you would find in a bottle of Goldschlager, which was placed there previously. You would simply take it to a large basin of water, extract the gold flakes, and place them in a baggy.
Chip and Dale and Donald were there for pictures.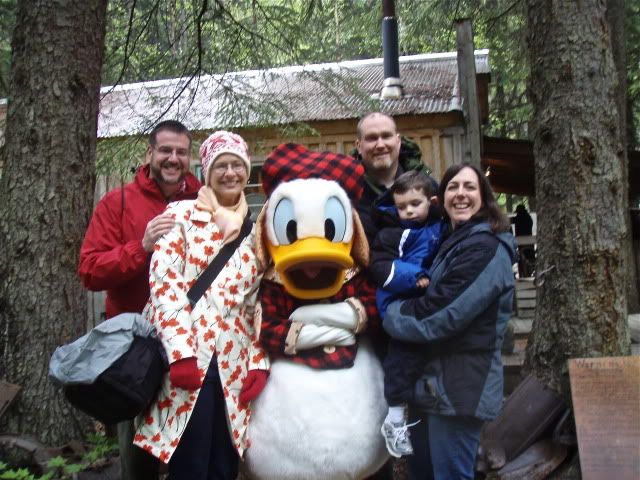 Cute.
The highlight, was the food. Salmon, chicken, several sides, all absolutely delicious. The standout was the chicken.
This lasted until 11:45am, and we were then dropped off in the center of Skagway. We decided to take the 12:30pm White Pass and Yukon Rail train, which, at $112 per person was pretty steep for a 3 1/2 hour tour, but it turned out being worth the price in our opinion.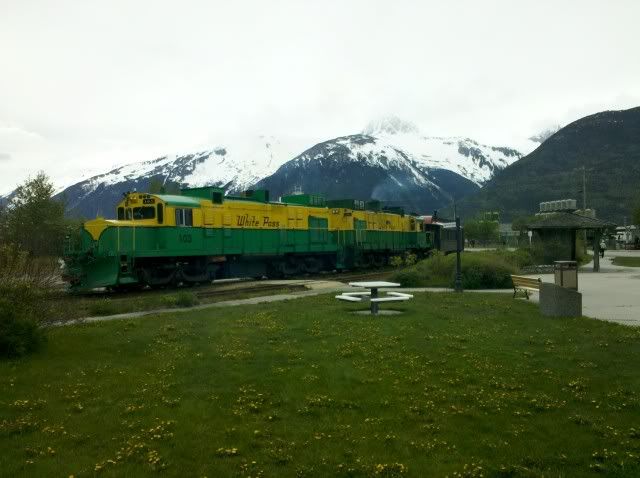 The landscape and beauty of Alaska is staggering. Dramatic vistas at every turn.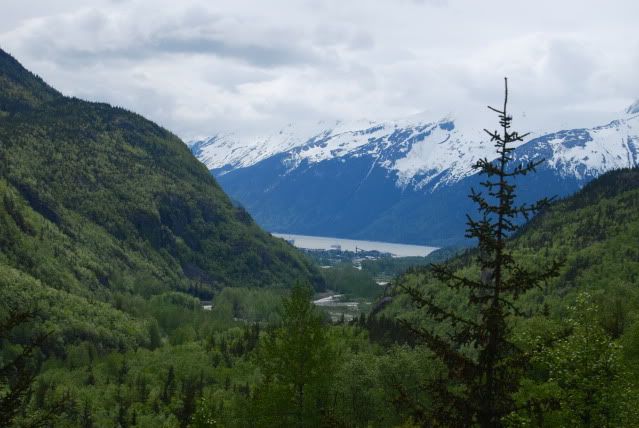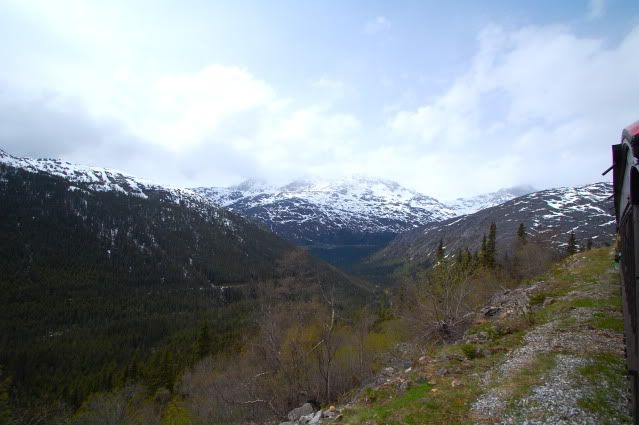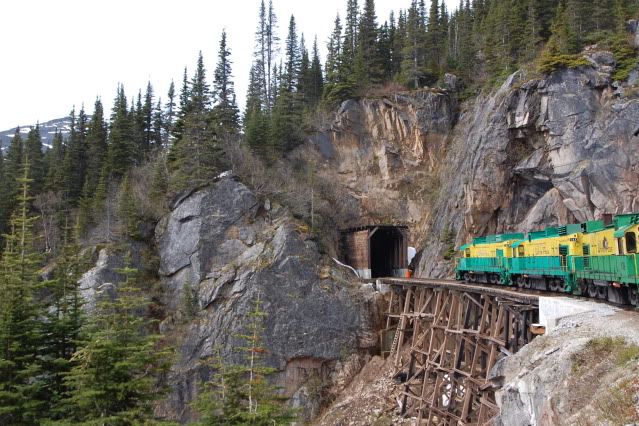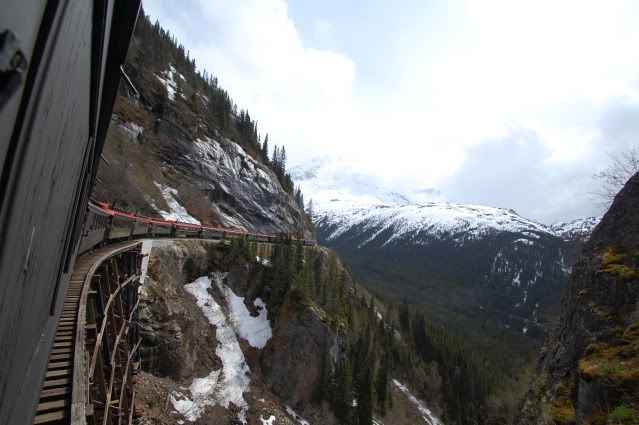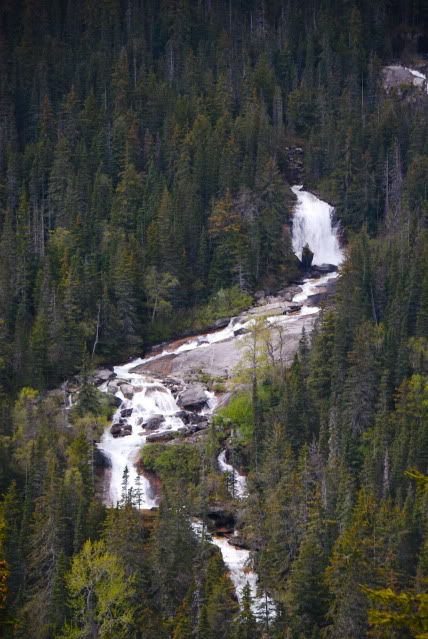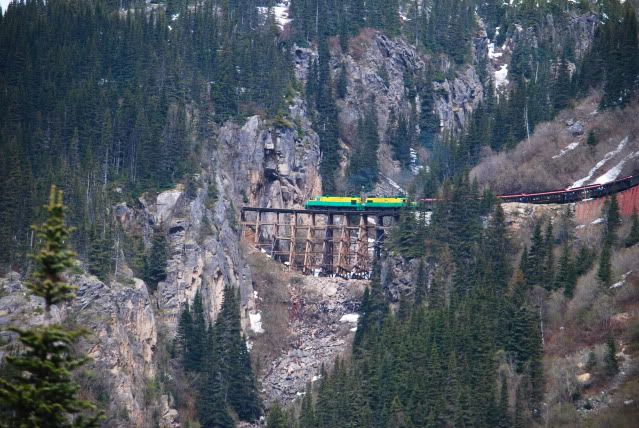 We got back to the ship at about 4:15pm, relaxed for a while and then and changed for dinner at Parrot Cay where it was "island night".
We checked out the "Route 66" area, but there was nothing that really grabbed us. We peeked into the "The Disney Karaoke" being held at WaveBands was mostly songs we didn't recognize, perhaps teen offerings from Hannah Montana and Justin Bieber? Despite the effort to stay out late like grown ups, we wound up being in bed by 9pm.
Catch even more next Wednesday!

Nick is co-writer of the Disney Musings Blog with his wife, Barbie.